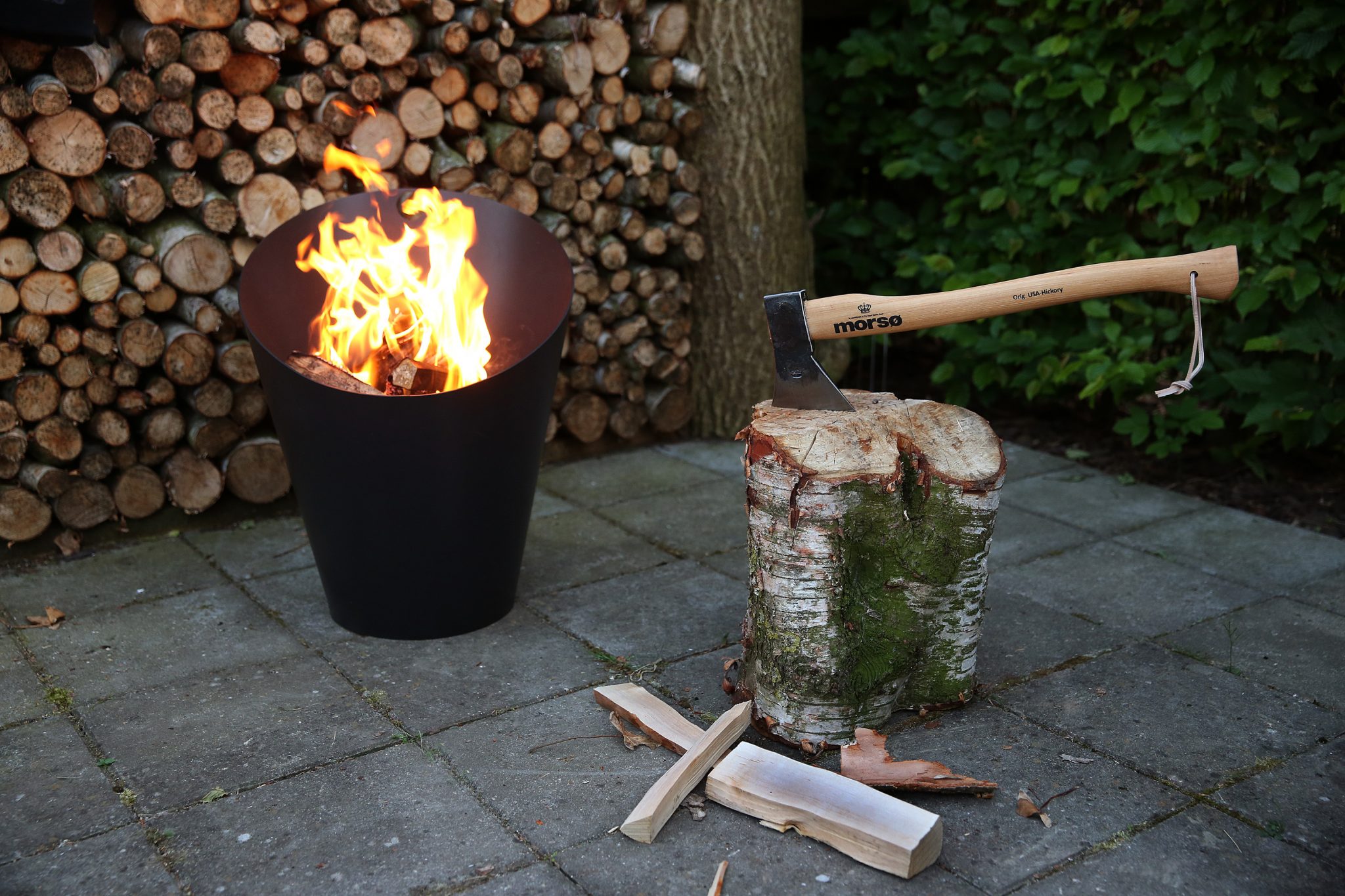 Morsø Fire Pot, designed by Klaus Rath, is a tribute to fire and the brief glimpses of simplicity in life. This beautiful fireplace is the obvious choice for spending warm and cosy family time in front of the fire – or just for a live decoration in the garden.
Morsø Fire Pot is made of sheet iron and designed with a practical windscreen. When combined with the cast-iron barbecue grid, Morsø Tuscan Grill, this fireplace can also be used for the creation of authentic food experiences – just as in the good old days.
The Fire Pot is made from steel plate coated with a heat resistant paint.

R.R.P £179.00
Weight: 14 kg
Dimensions: H: 557 mm – Ø Top: 449 mm – Ø Base: 256 mm