Morso Piccolo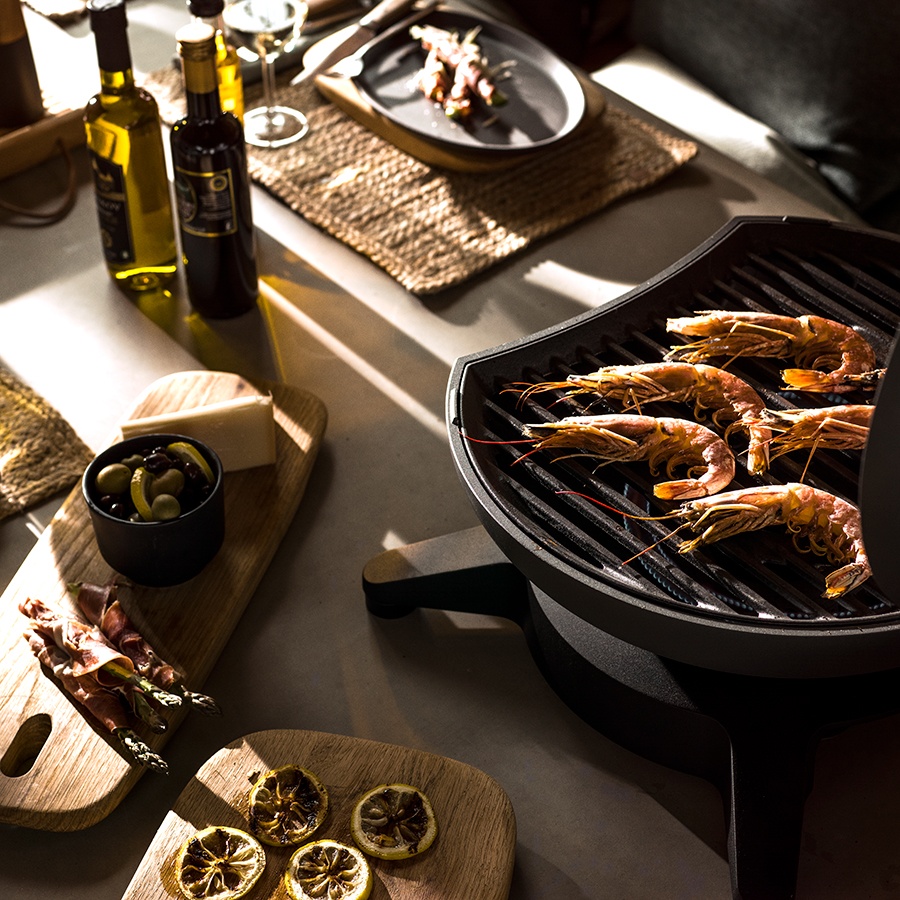 Dimensions: D 492 x H 396 x W 460 mm
Grill surface diameter: D 440 x W 395mm
Weight 12 kg

This handy grill is 460mm across and has one gas burner with a 3.6kw output. The lid and pan are made from moulded aluminium and the grate from solid cast iron.
This Gas BBQ Grill offers fast convenient barbecue grilling completing the outdoor BBQ experience in fashionable style.The Morso Forno Gas Piccolo with its integrated temperature gauge ensures maximum user control but also can be kept open during the cooking process, allowing the smell of freshly cooked ingredients to linger around your social gathering creating the outdoor living appeal, but also giving food that much-desired grill line.
Placed on any non-combustible surface the four-legged Morso Forno Gas Piccolo provides a stable foundation which naturally and discretely makes room for both the control panel and the gas connections. This however looks best on either the Morso Garden Outdoor Table, the Morso Terra Outdoor Table, or the dedicated New Morso Tavolo Outdoor Table.