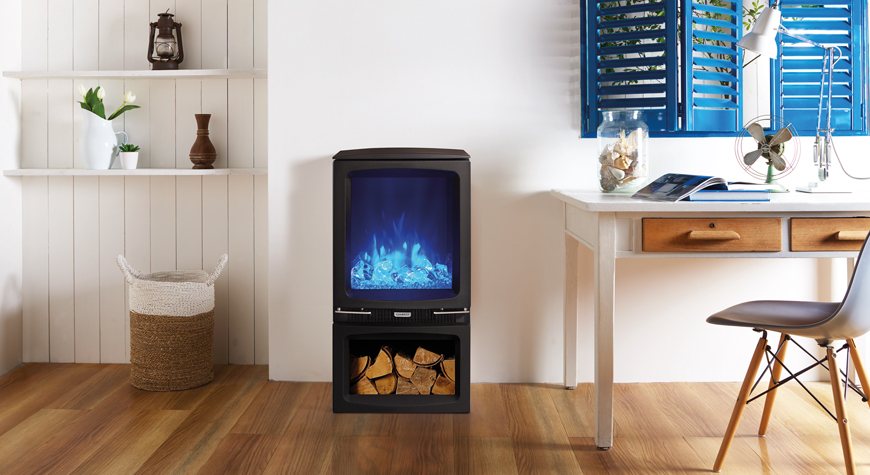 The Gazco Vogue electric range represents the latest innovation in electric stove design, creating deep, captivating, 3D flame effects with incredible realism. Gazco's Chromalight® Immersive LED technology lets you independently control flame and ember bed lighting effects to create the perfect ambience in virtually any part of the home. And all at the touch of a button with the range's advanced Eco remote control.
Chromalight Immersive LED system

Three different flame options: Amber, Blue, Amber with Blue Accent

Flames and fuel effect lighting can be enjoyed without the heat

14 Different fuel bed lighting settings

Choice of fuel effects that can be mixed and matched

Thermostatic remote control for ambient heating

Open window detection

Midline and Plinth models
The Vogue Midi electric stove is offered in two models including a plinth and taller Midline log store version. A choice of fuel beds including realistic logs, pebbles & crystal-effects come with each electric stove letting you mix and match to create a bespoke display. Gazco's Programmable Thermostatic Eco remote provides complete control over this stove's visuals as well as allowing you to schedule heat output to suit your lifestyle.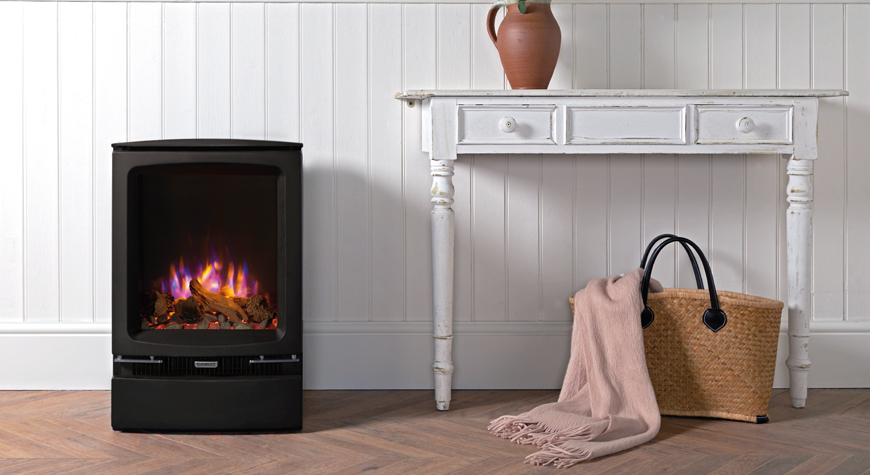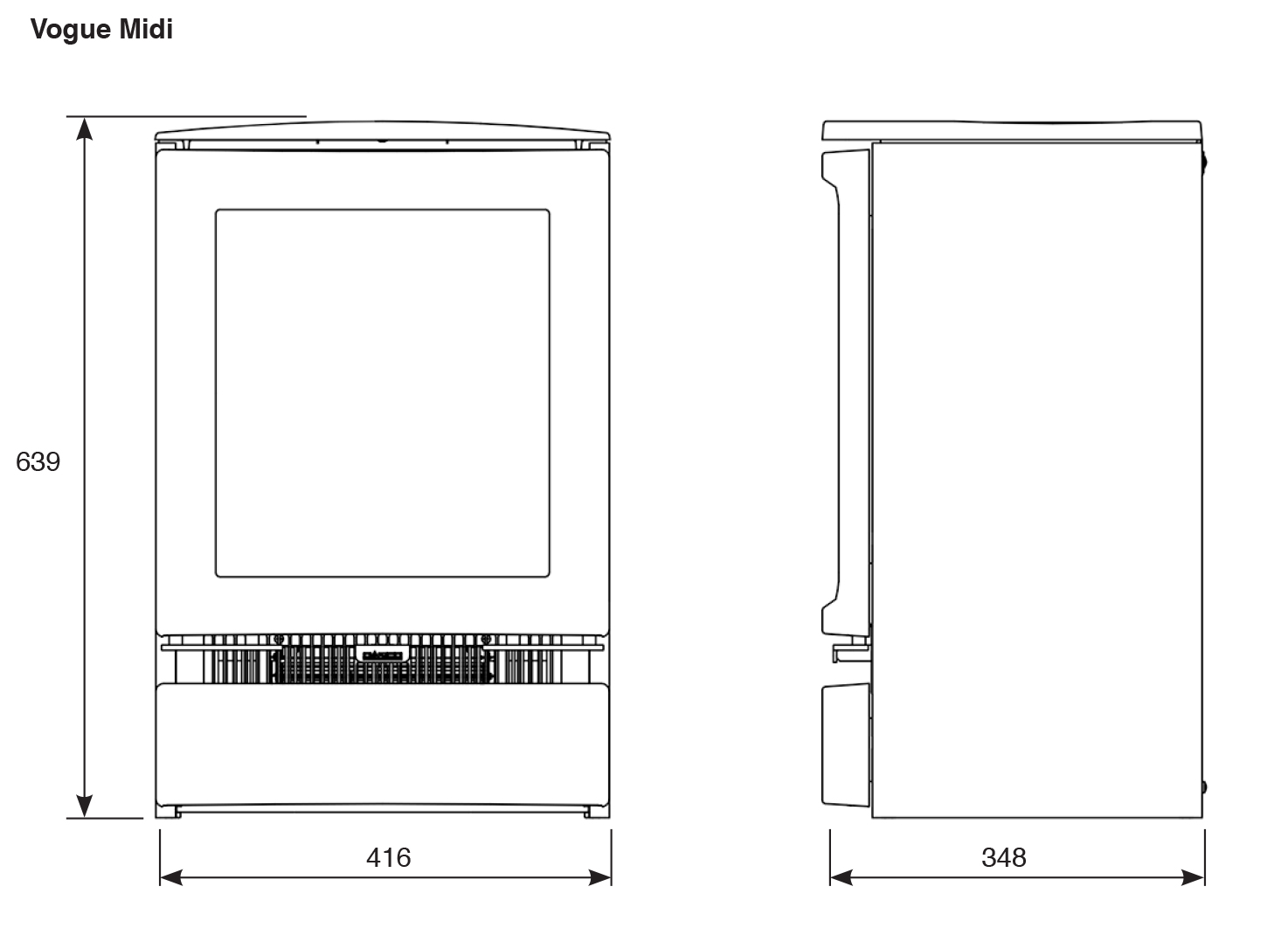 The stylishly contemporary Vogue Midi T electric stove range presents a collection of stunning options that will each create an eye-catching centrepiece with their captivating, 3D flame visuals. Providing 180° views of the flame effect, two windows on either side of the stove's body supplement the large front window for a mesmerising display – visible from almost any angle in the room.
The Vogue Midi T electric is offered as a plinth-mounted stove or in Midline and Highline log store versions, which can be filled with logs to enhance the wood burning aesthetic. Alternatively, the wall-hung version creates a floating installation for a strikingly modern look.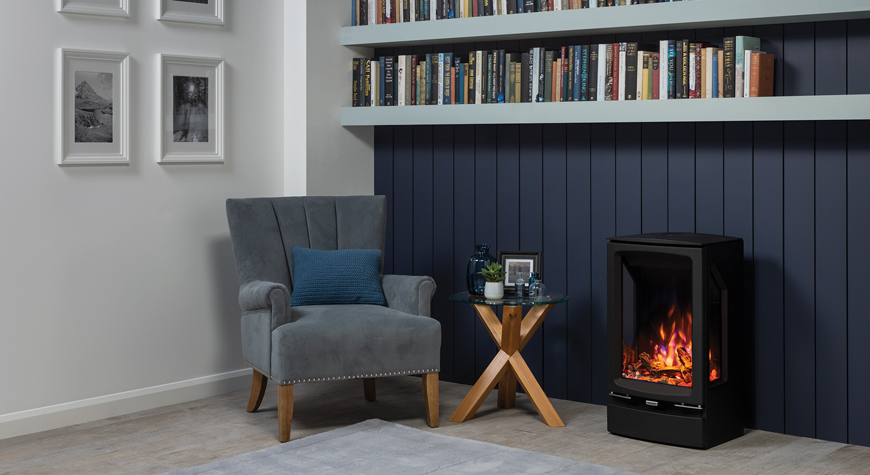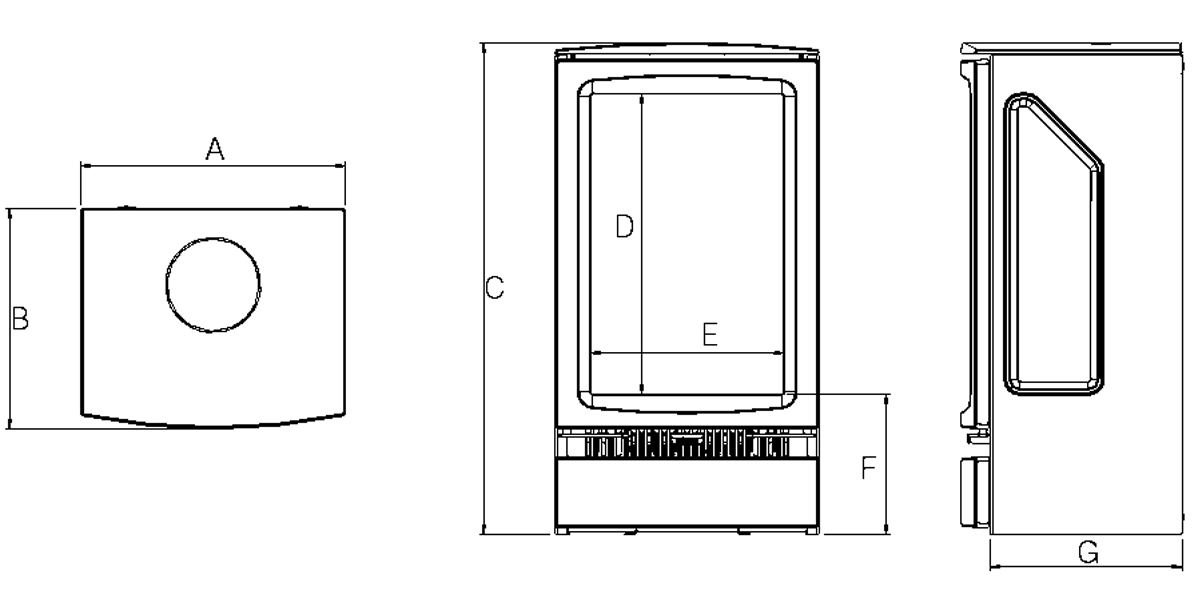 The three-sided Gazco Vogue Midi T electric wall-hung stove creates a strikingly modern installation in any home. The Vogue Midi T electric's variety of interchangeable fuel effects, including highly realistic logs, clear and grey media as well as crystal-effects, lets you create your own bespoke display.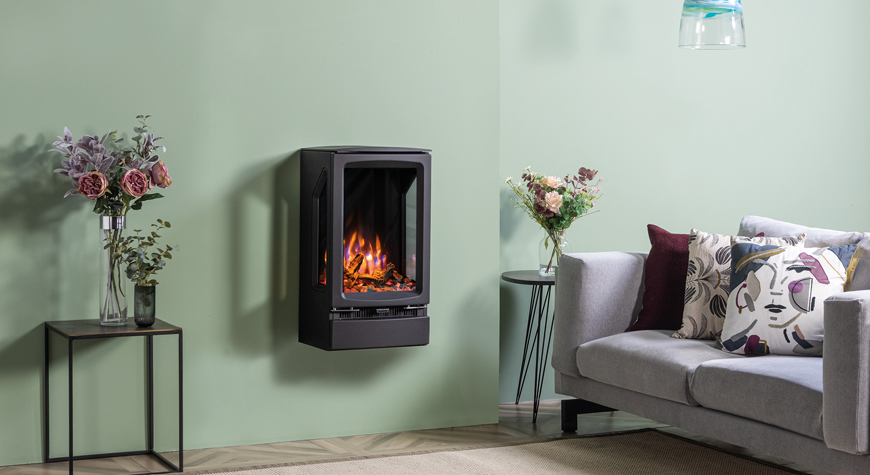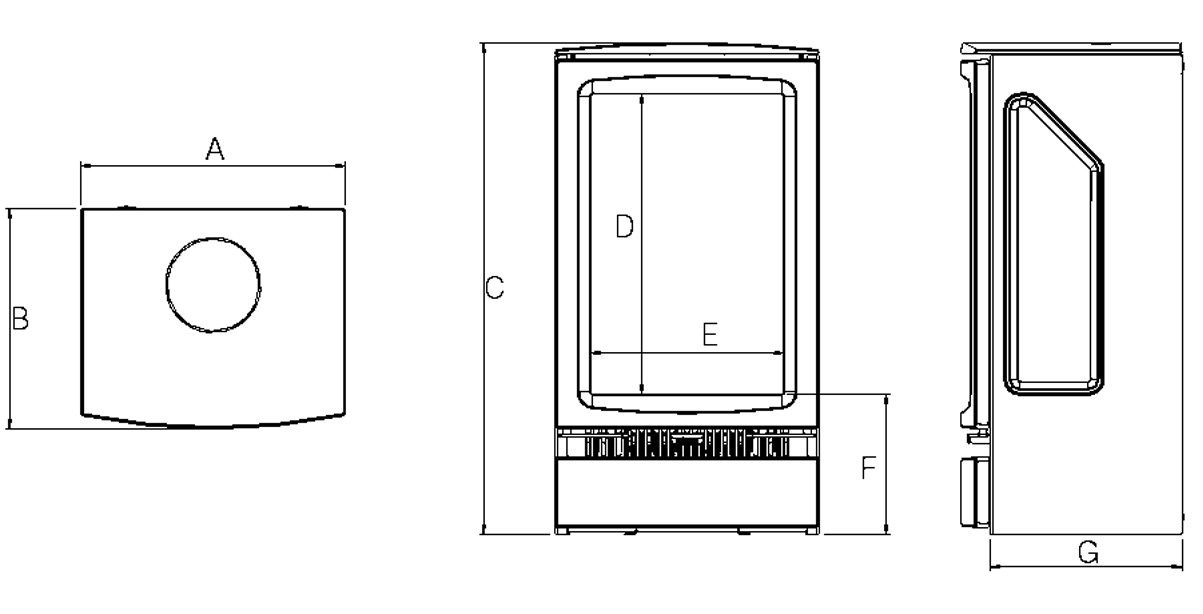 The Vogue Midi Electric stove features Gazco's Eco remote control, which provides complete control over the stove's ChromaLight flame colours and lighting effects, as well as heating and energy saving features. Ambient heating control allows you to set the optimum temperature for your room between 15°C and 25°C, with the Vogue automatically managing heating power to reach the chosen temperature as efficiently as possible. Daily and weekly heating lets you program your stove to suit your lifestyle and can be easily advanced or delayed without disrupting scheduling.
Energy saving features such as Open Window Detection save energy by turning off the heat if a sudden drop in room temperature of 4°C or more is detected, such as when a door or window is opened. Heating can be easily resumed by pressing the heat button again or closing the window.