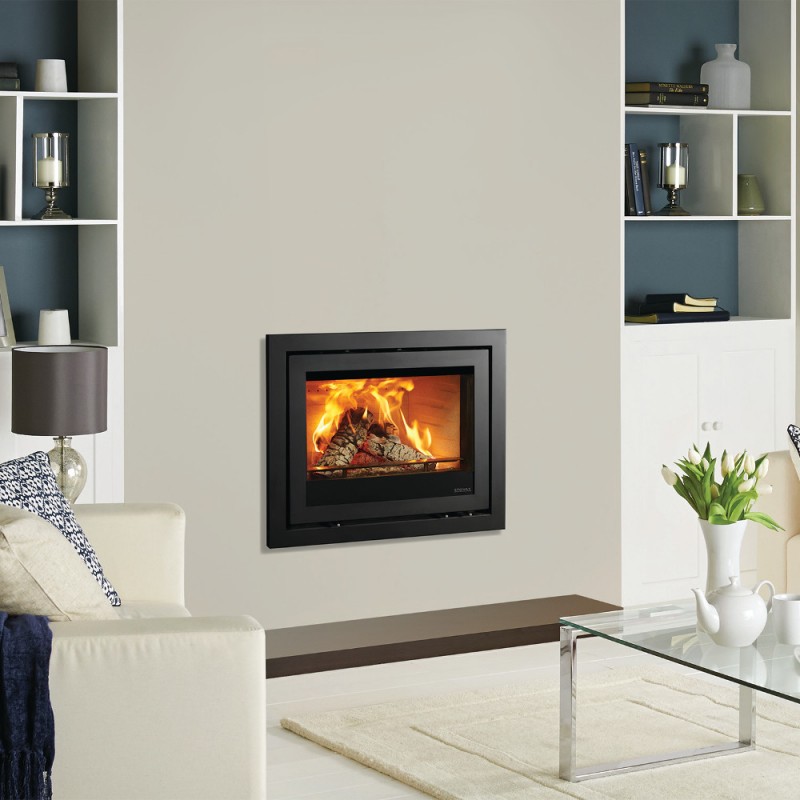 Designing a fire that essentially redefines what it means to burn cleanly requires a wholly fresh approach, which is why the Stovax Elise range is very different.
Featuring unique airflow dynamics that facilitate highly efficient, state of the art combustion systems, the new Elise range produces magnificent rolling flames and ample warmth, whilst lowering emissions to an absolute minimum. The progressive design makes it not only one of today's cleanest burning, carbon neutral fires, but also compliant with the forthcoming exacting Ecodesign standards for 2022.
Resulting from Stovax's over 30 years of British design and engineering, the Elise is a clean, contemporary designed fire range at the pinnacle of clean burning performance.
| | |
| --- | --- |
| Body material | Steel |
| Rated Output | 7 kW |
| Energy performance certificate [AnythingPopup id="4"] | A |
| SIA Ecodesign Ready [AnythingPopup id="5"] | Yes |
| Efficiency | 83% |
| Airwash [AnythingPopup id="2"] | Yes |
| Cleanburn [AnythingPopup id="1"] | Yes |
| Approved for smoke controlled areas [AnythingPopup id="6"] | Yes |
| Room vent required [AnythingPopup id="3"] | Yes |
| Flue connection | 150mm |
| Maximum log length | 500mm |
| Multi-fuel grate | Yes |
| Direct air supply | Optional |
| Minimum Hearth Thickness | 125mm |
| Boiler option | No |
| Weight | 120kg |