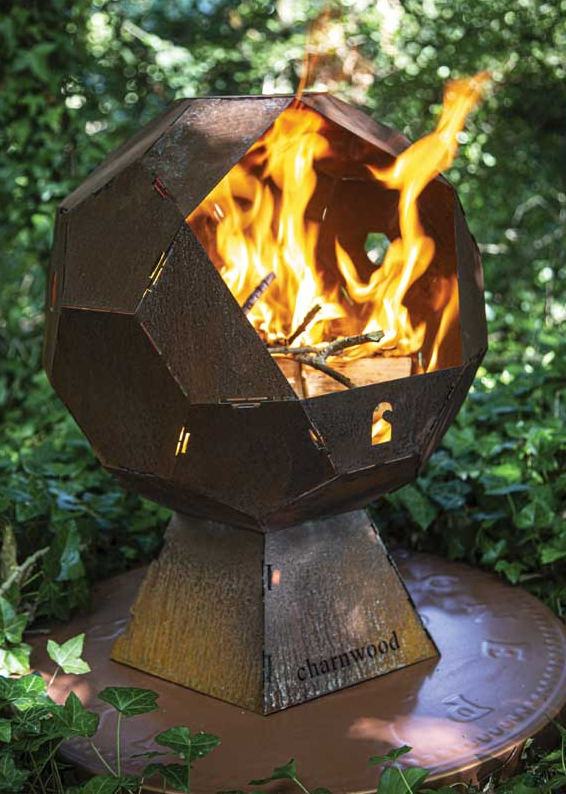 £129.00 inc VAT
Next Day Delivery £13.60 inc V.A.T

The NEW Charnwood Fire Ball is a fabulously fun, self-assembly outdoor fire pit kit British made on the Isle of Wight.
A modern, sculptural piece for the garden with a rustic finish.
This iconic piece is cut from mild steel and supplied as a boxed flat pack kit making the perfect present for someone who enjoys a small project. The satisfaction of building this product is all part of the experience.
All that is required is an hour of your time, a pair of pliers and a hammer.
The Charnwood Fire Ball will oxidise over time turning a rich, auburn colour blending into the natural surroundings. This is all part of the design and character of the product.
When in use we recommend placing the fireball on a non-combustible base such as a concrete paving slab.
Assembled dimensions: 491mm wide x 616mm High. Weight 8kg