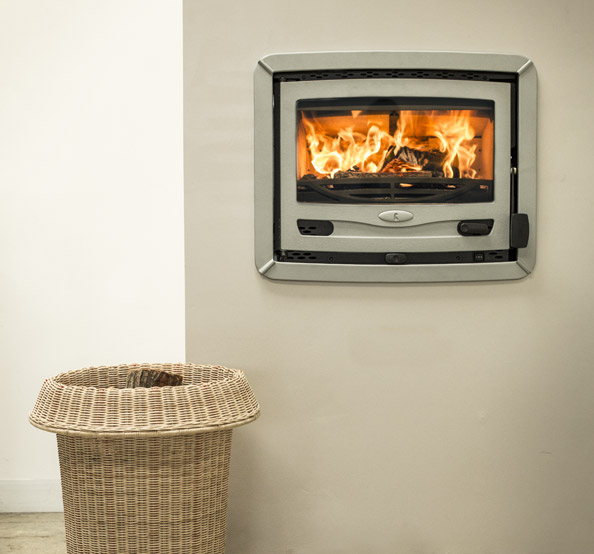 The BAY GT is the definitive insert wood burning stove range from Charnwood, features a large landscape window framed with a gently curved surround. Built from the best combination of cast iron,plate steel and ceramic glass.
£1734 inc VAT (list price)
Special Offer £1300.50 inc VAT
collected from Castle Farm
ex showroom, unused.
| | |
| --- | --- |
| Body material | Steel (cast iron door) |
| Rated Output | 5 kW |
| Energy performance certificate [AnythingPopup id="4"] | A |
| SIA Ecodesign Ready [AnythingPopup id="5"] | No |
| Efficiency | 81% |
| Airwash [AnythingPopup id="2"] | Yes |
| Cleanburn [AnythingPopup id="1"] | Yes |
| Approved for smoke controlled areas [AnythingPopup id="6"] | Yes |
| Room vent required [AnythingPopup id="3"] | No |
| Flue connection | 150mm |
| Maximum log length | 380mm |
| Multi-fuel grate | No |
| Direct air supply | No |
| Minimum Hearth Thickness | 125mm |
| Boiler option | No |
| Weight | 120kg |